SURPRISE! THESE BRAND OWNERS ARE LATINOS!
It may come as a pleasant surprise to you, but a number of the well known beauty brands that you use every day were actually found by Latinos! Today we want to focus on three of these Latin owned brands that have revolutionized the beauty industry.
Beauty Blender 
Like many entrepreneurs, the latin makeup artist recognized an improvement opportunity when she modified the makeup sponge to a teardrop shape. The success was immediate, and now the award winning product can be found in millions of homes.
Silva's impact on the beauty industry has been so widespread, that when you talk to your friends about makeup sponges you will almost always refer to them as "beauty blenders" even when referring to another brand's sponge!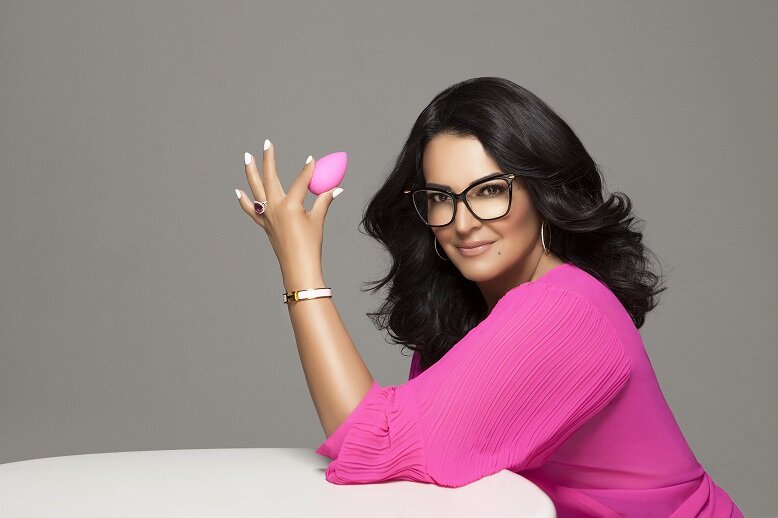 Tata Harper
Every luxury skin care brand aspires to have global recognition and be an integral part of celebrities' skin care routine. Well, that is exactly what Colombian CEO, Tata Harper, has achieved with her toxic free, organic skin care brand.
After losing her father to skin cancer, Tata realized the problem with applying chemicals and toxic products to our skin. If our skin absorbs the ingredients we place on it, then we should only use natural products that are so healthy we would feel comfortable eating them!
Tata's mission resonated so strongly that her skincare brand quickly became a global phenomenon, used by celebrities worldwide!
Sigma Beauty
If you have ever spent time watching YouTube makeup tutorials, then I'm sure you have heard about Sigma's brushes! These brushes have revolutionized the makeup industry and are universally beloved by makeup fanatics everywhere.
The Brazilian couple of Simon Xavier and Rene Xavier founded Sigma Beauty in 2009 and saw instant success. Today, Sigma Beauty has an entire collection of makeup brushes for every purpose, helping make your skin look flawless.
If you haven't tried them yet, I invite you to do so! 
Surprised? Subscribe for more Latin Brand Facts!
---